Wealth Management Firm
This boutique financial services firm wanted to showcase their expertise in responsible investing.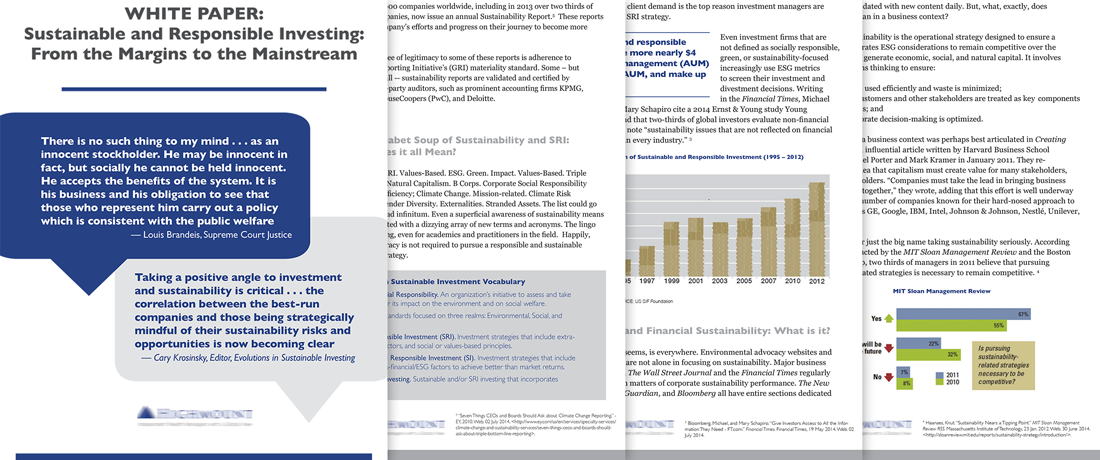 We wrote a white paper to position them as thought leaders in sustainable investing.
Paradigm for Parity
Gender Parity Coalition
Paradigm for Parity is a movement that aims to achieve gender parity in corporate America by 2030, both in boardrooms and executive ranks. Created by a coalition of CEOs, senior executives, board members and business academics, Paradigm for Parity provides a roadmap for companies looking to speed up the pace of gender equality. We helped to create the group's signature "Five Point Paradigm for Parity Roadmap," working directly on copy and consulting on design. The movement and the document were presented to extremely positive acclaim at the World Economic Forum in Davos in 2016.