Tech Giant
Video White Papers
We help this blue chip technology company repurpose detailed technical white papers into clear, accessible "video white papers" that showcase their solutions for real world issues. The videos help to retain current clients and identify qualified new leads.

We develop shooting scripts for these videos, tapping our team of technology experts and writers to explain technical issues in clear and accessible terms.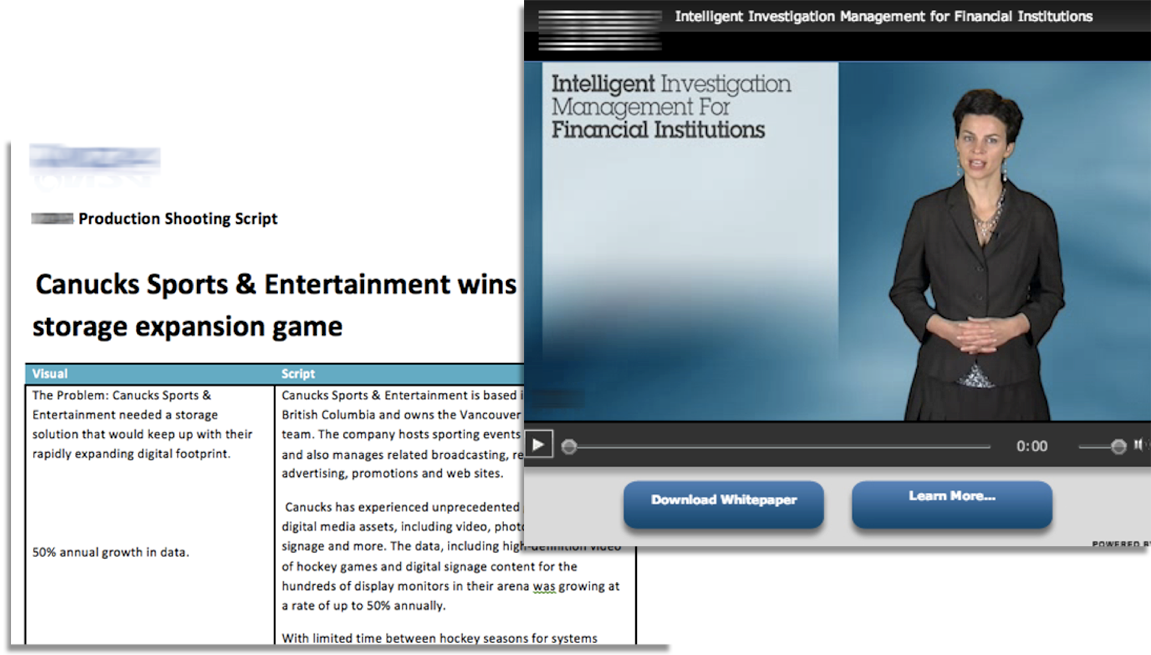 Global Money Center Bank
Webcast Series for Government Contractors
This money center bank, one of the largest in the world, wanted content that would be valuable to their government contractor clients. We created a webcast series focusing on the trends in technology, featuring speakers who are technology experts.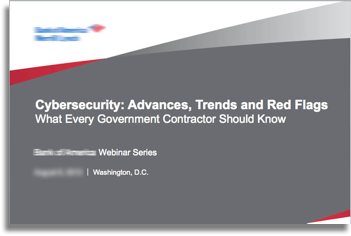 Tech Powerhouse
Interactive Infographic
This Canadian technology company wanted to creatively illustrate benefits of their data storage software. We created an infographic to highlight features and benefits of their proprietary data archive system.